Specialist Dental Hygienist Services in Brighton and Hove for Nervous Patients
A comforting, low-stress journey is the least anybody deserves when undergoing dental treatment. We recognise that dentist visits can be nerve-wracking for many patients, especially those with sensitive teeth.
That's why we offer a tailored, compassionate approach to make professional cleanings comfortable. Our dental hygienists in Brighton and Hove address your unique needs and concerns with expertise and care. Trust us to transform dental visits into gentle, stress-free experiences. With our reassurance and solutions, you can finally feel at ease while receiving attentive oral healthcare.
Book an appointment and let us guide you towards relaxation. We're here to ensure your comfort on the path to better dental health.
Understanding Your Apprehensions
We understand that dental anxiety is more than just nerves; it's a genuine concern that can affect your overall well-being. These feelings are completely valid, and we're here to assure you that you're not alone in this journey.
At Hove Dental Clinic, we're committed to creating a different kind of dental experience – one that starts with empathy and addresses your concerns head-on. Our aim is to transform your perception of dental care, replacing apprehension with a reassuring sense of confidence.
Your comfort is our top priority, and we're dedicated to making every visit a positive step forward.
A Tailored Approach for Your Comfort
We firmly believe that your oral hygiene care should be as unique as you are. Our dedicated team takes the time to listen and understand your fears, ensuring that your concerns are met with the utmost sensitivity. Through our open communication and collaboration, you'll be empowered to actively shape your treatment journey. Our years of expertise ensure you're always fully informed of your options.
You'll never be pressured into services or treatments you don't feel confident in trying, either. Our clinic is judgement-free, our staff members are happy to move at your pace, and the aim is to focus on progress, even if the steps taken are small at first.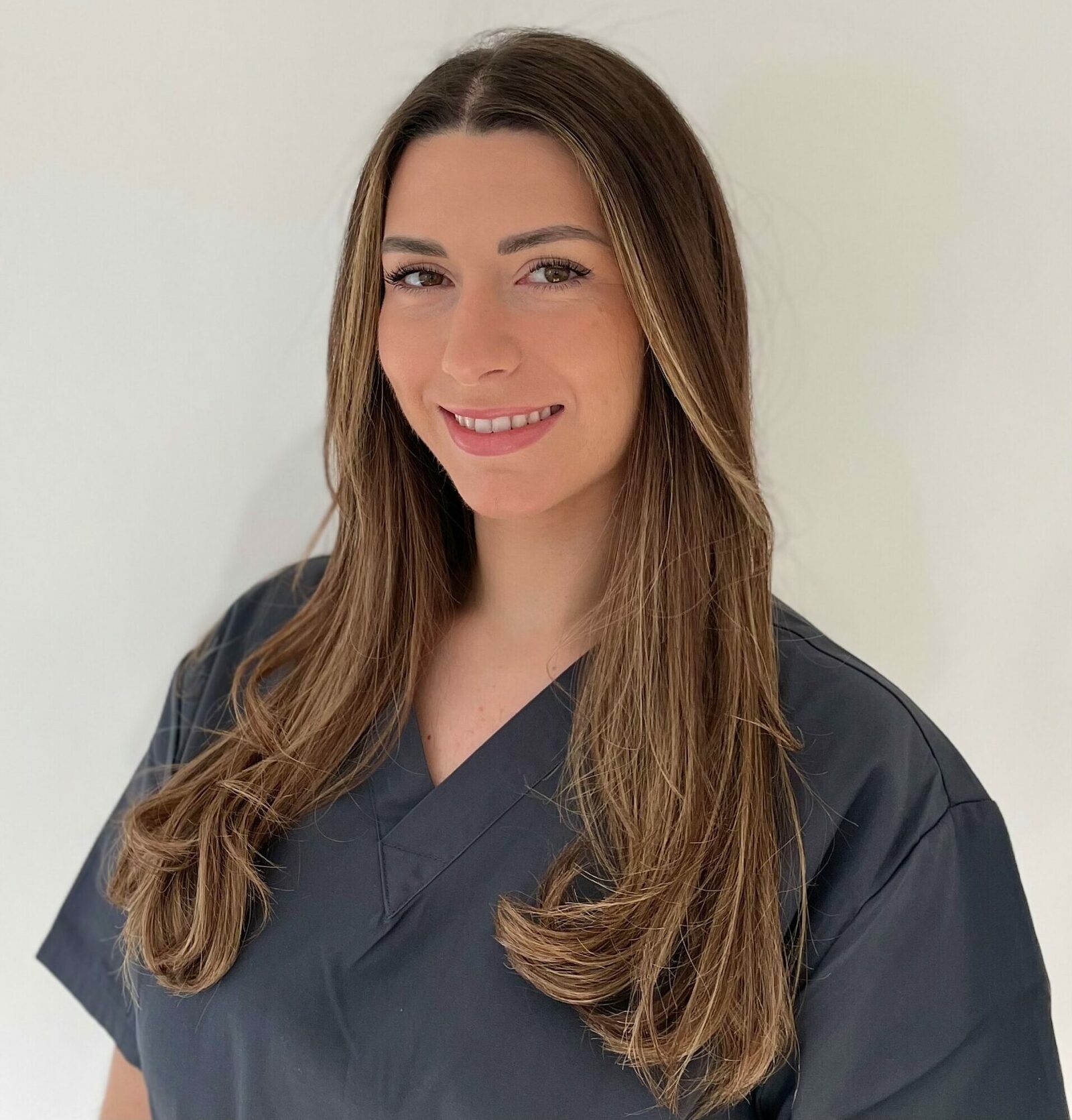 Our Dental Hygienist Services
From our Portland Road clinic we provide a selection of treatments and services, offering personalised approaches for all.
When visiting our experienced dental hygienist, you may decide between:
Traditional Scale and Polish
This is a traditional teeth cleaning method, meant to remove plaque and tartar that could build up over time. It polishes your teeth to give them a smoother, cleaner surface and acts as protection against problems like gum disease and tooth loss.
Guided Biofilm Therapy
You'll always be respected and heard if you tell us you're not comfortable with prolonged close proximity. Guided Biofilm Therapy is perfect for this. It's a minimally invasive process involving air, water, and a non-toxic powder, which quickly and effectively removes plaque buildup.
Gentle Dental Practices to Put You at Ease
We have been welcoming and caring for patients for many years, and we understand that everyone will have different calming techniques that work for them. Our compassionate staff can show you a variety of methods that work for relaxation, helping ease your mind before we get started. If it helps, we can start slowly by introducing you to the practice, our staff, and our treatments little by little.

For some patients, safe dental sedation is also an option. To learn more about this please visit our page for Nervous Patients.
More Reasons to Choose Hove Dental Clinic
Beyond an anxiety-free atmosphere, accomplished and accommodating dental professionals, and treatments you're encouraged to have your say in, there are many other reasons you can breathe easy with our services:
Our practice is expertly regulated to ensure we're maintaining all our high standards.
Introductory appointments are 45 minutes, and you will not be charged extra for the extra time.
State-of-the-art dental technology makes diagnosis quicker and more accurate, and treatment more effective.
Hygienist appointments are 30 minutes, so treatment is thorough.
Extended opening hours and flexible appointment times mean you'll be able to book whenever you feel most able.
Feel Safe With Our Services
Always remember you're in control of your decisions; we are here to put you at ease. Book an appointment with our dental hygienist whenever you're ready and we'll show you why anxiety shouldn't hold you back from achieving optimal oral health.
You don't even have to be an existing patient to get the treatment you need. Referrals from other dentists aren't necessary. Simply get in touch and trust in us to keep your smile bright and your fears far away.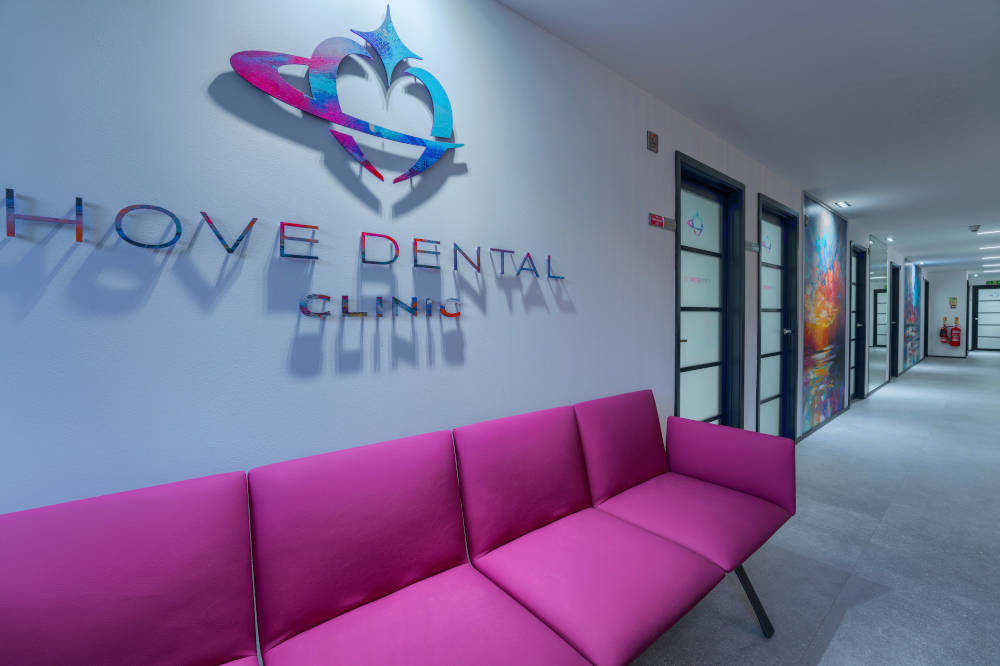 

Phone

P

01273 900933



Email

P

hello@hovedentalclinic.co.uk

}

Hours

P

Mon - Fri: 8:30 - 18:00

P

Sat: By appointment only

P

Sun: Closed
"This is an outstanding dental practice. The whole team are professional and warm, from reception through treatment. Most importantly Dimitri Mantzis is a brilliant dentist. I am really happy to have discovered this place."

 Treatments
• Cosmetic
• Restorative
• Teeth Straightening
• Implants
• Preventative
Opening Hours
Monday: 08:30 - 18:00
Tuesday:

08:30 - 18:00
Wednesday: 08:30 - 18:00
Thursday:

08:30 - 18:00
Friday: 08:30 - 18:00
Saturday: By Appointment
Sunday: Closed
Location
Hove Dental Clinic
193a Portland Road
Hove
BN3 5JA