The Best Root Canal Treatment in Brighton and Hove
We provide top class root canal treatments from our dental practice in Hove, which will help to permanently get rid of an infected tooth. It is a routine dental procedure, but we offer access to the finest root canal treatment in Brighton and within the wider Sussex area – for the best results and most comfortable experience possible. Our team are also experts in treating people who are nervous patients, so you can be sure to feel relaxed and taken care of at all times.
Signs of Tooth Infection Requiring Root Canal Treatment
Tooth pain, which can sometimes be severe

Tooth discolouration, which may be more difficult to spot on the back teeth

Sensitivity or swelling in the gums
Our Standard Root Canal Procedure

Drilling the natural tooth to extract the pulp, when the pulp becomes infected

Capping the tooth with a temporary crown

Moulding and fitting permanent dental crowns that perfectly match the look of your remaining natural teeth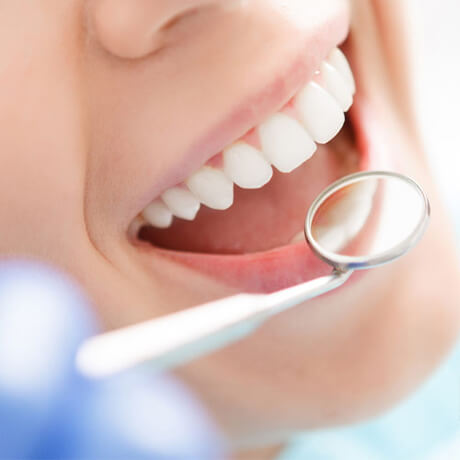 If left untreated, the infected dental pulp can cause tooth loss and potentially spread the infection to the jaw, which can be dangerous for older adults with underlying medical conditions. As a result, having the tooth root-filled and capped with a dental implant is important for your overall health.
To book an appointment for root canal therapy in the Brighton and Hove area please feel free to contact us.
Why Choose Us for Your Root Canal Treatments?
. 
We are a leading provider of root canal treatment in the Brighton and Hove area and offer a range of procedures out of our Hove-based clinic. With effective treatment, your tooth problems will improve significantly – and we serve our patients in a comfortable atmosphere developed from more than 10 years of experience practising dentistry.
Advantages of choosing us for your root canal, and any other dental treatments, include the following:
Quality care, no matter whether you are getting a root canal, regular check-up, cleaning or another type of treatment.
We provide out-of-hours appointments subject to request & approval.
5-year guarantees on our work, including crowns, bridges, veneers and lab work.
Personal service, meaning you can see the same dentist every time you visit.
Easy, hassle-free appointments and flexible private dental care.
A key part of our impeccable service is providing affordable and competitive pricing, so you get the best outcomes at the best price. We give our patients access to a friendly, reliable and professional team with full training and excellent experience. Our services are fully regulated by the CareQuality Commission.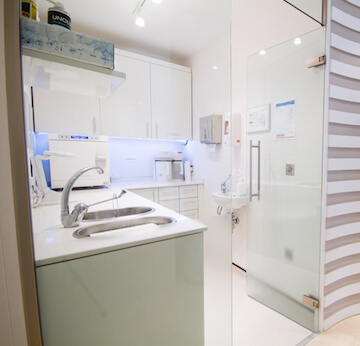 Book Your Root Canal Treatment in Brighton and Hove
We understand that dental treatments can cause anxiety and nervousness in some people, and root canal treatments can sound quite intimidating. We specialise in helping nervous patients through their treatments in a comfortable way.
A filled tooth will resolve pain from a tooth infection and our dental crowns will perfectly match your existing tooth. Untreated tooth infections can cause lasting issues so book now. You can arrange a high-quality and cost-effective root canal treatment in our Hove clinic today, simply get in touch to book your appointment.
FAQs and Useful Information
The following are some common questions about root canals and the services we provide:
How Much Should I Expect to Pay for a Root Canal?
While it can be frustrating to visit a dentist for a root canal treatment without a clear idea of pricing, a professional examination is necessary to accurately assess your teeth and determine the best course of treatment. As a result, prices can vary significantly depending on the number of teeth undergoing a root canal, the type of crown fitted and whether you are having any additional treatments.
Get in touch with us today to book your root canal treatment.
Book an Appointment Today
To book an appointment at your local dentist in Hove you can submit your details via the contact form, send us a direct email or phone us.
We endeavour to get back to you as soon as possible.
 Treatments
• Cosmetic
• Restorative
• Teeth Straightening
• Implants
• Preventative
Opening Hours
Monday: 08:30 - 18:00
Tuesday:

08:30 - 18:00
Wednesday: 08:30 - 18:00
Thursday:

08:30 - 18:00
Friday: 08:30 - 18:00
Saturday: By Appointment
Sunday: Closed
Location
Hove Dental Clinic
193a Portland Road
Hove
BN3 5JA