Private Dentist In Brighton
Here at our dental clinic, we provide outstanding dental services to all our customers in Brighton. Located centrally, we are a dental clinic that is easy to reach for our Brighton neighbours, ensuring the best dental care is accessible for everyone. Whether you would like to book an appointment for our dental hygiene services, or you would like dental implants, our dental services in Brighton are second to none.
When searching for a dental clinic in Brighton, look no further than Hove Dental Clinic. Local to customers in Brighton, we pride ourselves in unrivalled levels of dental service and an unparalleled attention to detail. If you want braces or you're looking for exemplary dental services and you're based in Brighton, we are the dental clinic for you. To book an appointment, you can submit your details via our dental contact form, send us an email, or call us directly.
Dental Hygienist Services
Taking care of your teeth is essential in maintaining that healthy, flawless smile you enjoy beaming. Regular teeth cleaning is very important in keeping your smile shining, and that's why we work together with The Dental Hygiene Clinic to ensure all our customers in Brighton have healthy teeth and gums. And if you book our dental hygienist services, you don't have to get a referral from your dentist either, you can simply gain direct access to our services and book an appointment with the hygienist at your convenience.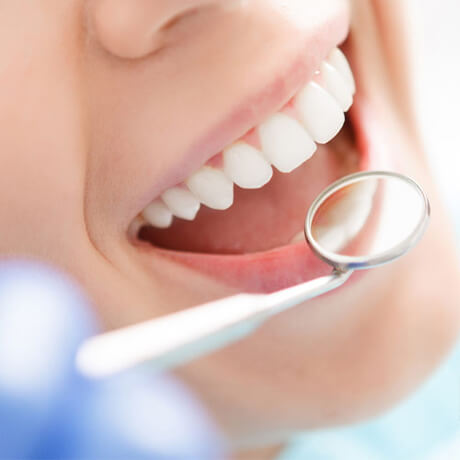 Why Choose a Private Dentist in Brighton?
One of the most common reasons our customers request our dental care is because we offer dental and cosmetic treatments that may not be available on the NHS. We pride ourselves in an excellent level of customer service. So, if you live in Brighton and you are looking for a private dentist local to you, look no further than our dental clinic! Our treatments are readily available and help give you the results you want.  
As a private dental clinic, we can give you the gift of time and a treatment that is personalised to you – understanding your every need and thoroughly explaining everything your dental treatment will cover. So, if you've been looking for a dental clinic local to Brighton, Hove Dental Clinic is ideal for you. Call us today!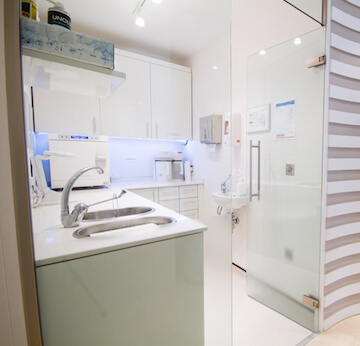 A Leading Dental Clinic in Brighton
We are the leading dental centre in Brighton. From the moment you walk into our practice, you will see exactly why we stand out to our Brighton customers. Not only do we have significant experience in a variety of dental services, but we will ensure your dental needs are met.  
The open, honest and relaxing atmosphere creates a refreshing environment that comforts you. If you have a fear of dentists, our calming clinic atmosphere will rid you of your worries as your needs are completely taken care of by our friendly, understanding, and professional dental team. Our dental services are second to none, so let us leave a smile on your face you can be proud of.
Isn't it time to get the new smile you deserve?
Hesitate no longer and book an appointment today
fill in the form, or call 01273 900 933
Emergency Dentist Brighton
Whether you are facing visible tooth damage (such as chipped, cracked, or knocked out teeth), or agonising tooth pain, Hove Dental Clinic is here for you. So, if you require emergency dentistry in Brighton, we are the dental clinic for you! Call us today!  
We know that sometimes you may be faced with an emergency dental situation and when this happens we want you to know that we are available to help. Not only do we offer exceptional dental services, but we also provide emergency dentistry to all our customers in Brighton who are faced with a dental issue that needs to be dealt with immediately.  
Dental Implants in Brighton
Dental implants are the best solution for replacing one or more missing teeth and regaining a stunning smile that looks completely natural. If you are interested in getting dental implants that feel just like your own teeth but better, we have the solution for you! We offer dental implants in Brighton for all customers looking to improve their teeth.
Whether you want to replace one tooth or all your teeth, we can help you regain your confident smile once again. If you're looking for the best dental implants in Brighton, our dental clinic is the ideal solution. Call us today for more information about our dental implants and the options available to you.
Cosmetic Dentistry in Brighton
 If you live in Brighton and you've been searching for a dental clinic that offers a variety of treatments at an extremely professional standard, Hove Dental Clinic are here for you. Whatever treatment you require, call us today to talk to one of our professionals about your requirements.
We can book you an appointment with one of our dentists, analyse your teeth, discuss what you would like done, and begin your treatment towards a stunning smile. Call us today to find out more.  
"Fantastic – I've been coming to Hove Dental Clinic for over a year now for check ups and more. It's always been a straight forward easy going experience, Dimitri the Dentist and Jenny the Hygienist are both fantastic along with the other staff at the practice, always making me feel at ease."

Book an Appointment Today
To book an appointment at your local dentist in Hove you can submit your details via the contact form, send us a direct email or phone us.
We endeavour to get back to you as soon as possible.
 Treatments
• Cosmetic
• Restorative
• Teeth Straightening
• Implants
• Preventative
Opening Hours
Monday: 08:30 - 18:00
Tuesday:

08:30 - 18:00
Wednesday: 08:30 - 18:00
Thursday:

08:30 - 18:00
Friday: 08:30 - 18:00
Saturday: By Appointment
Sunday: Closed
Location
Hove Dental Clinic
193a Portland Road
Hove
BN3 5JA