Fit or Repair Dentures in Hove
Dentures are a removable set of false teeth that will look just like your natural teeth. You can get partial dentures to replace a few teeth or full dentures if you need to replace all of them, both upper and lower. Dentures are usually made from porcelain, chrome, resin, acrylic or a combination of each of these. They're not just for the teeth, either; they also include a comfortable-to-wear synthetic gum.
When you choose us for your denture treatments, or for any other type of dental care, you will benefit from a few fantastic advantages available through our service:
Friendly, supportive dental technicians

: We have a top team of some of the most talented clinical dental technicians, nurses and clinic staff around. Our services are also ideal for nervous patients, as we specialise in supportive treatment options in all of our work.

Lasting denture fittings

: Poorly fitting dentures, low-quality dentures, and other issues might mean you'll need denture repairs or adjustments down the line. However, our chrome or acrylic dentures are of the highest quality and offer long-lasting results.

Flexible financing options

: Paying for dental care can be a worry. However, we can find flexible solutions for dentures in Hove and its surrounding areas with several affordable options. Your dentist will discuss the ideal treatment for your budget.
If you want to get a new set of complete dentures for the first time, need denture repairs, or would like a partial denture fitting to replace some missing teeth, our high-tech dental clinic will be ideal. If you are looking for a fantastic service in the Brighton and Hove area,
contact us
for an appointment.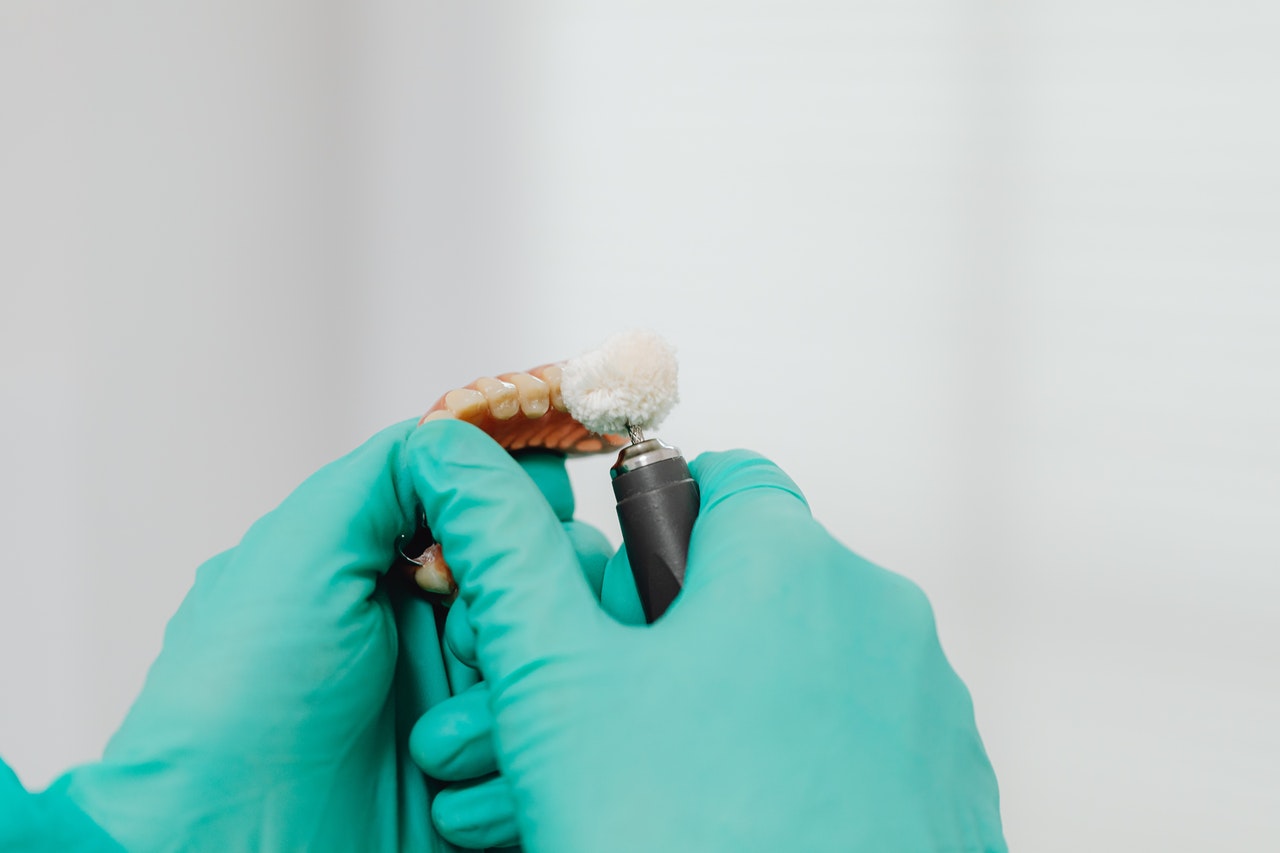 What is the Process for Getting Dentures?
A denture fitting is a very simple and completely painless process. After an initial assessment of your mouth, the process will be completed in the following simple steps:
Taking an impression

: You will get a completely accurate view of your existing teeth with a special putty or wax. This will involve putting the wax in your mouth and biting down, in order to make sure you have a correct bite and the denture is comfortable.

Testing

: Using the impressions, your dentist will create a model of the dentures for you to try. This is not the final version of what you will get, but it will give you a chance to try the teeth out and gives you a chance to request any changes, such as tooth colour.

Fitting

: The completed denture will be fitted into your mouth, to match your existing teeth in the area. The dentist will ask you to try putting the denture in or taking it out, to see if it is comfortable. You will also receive some care tips.
You can use soft-bristled brushes and special denture soaps for cleaning. Overnight, you will leave them in a solution. It is also important to care for your remaining teeth and gums.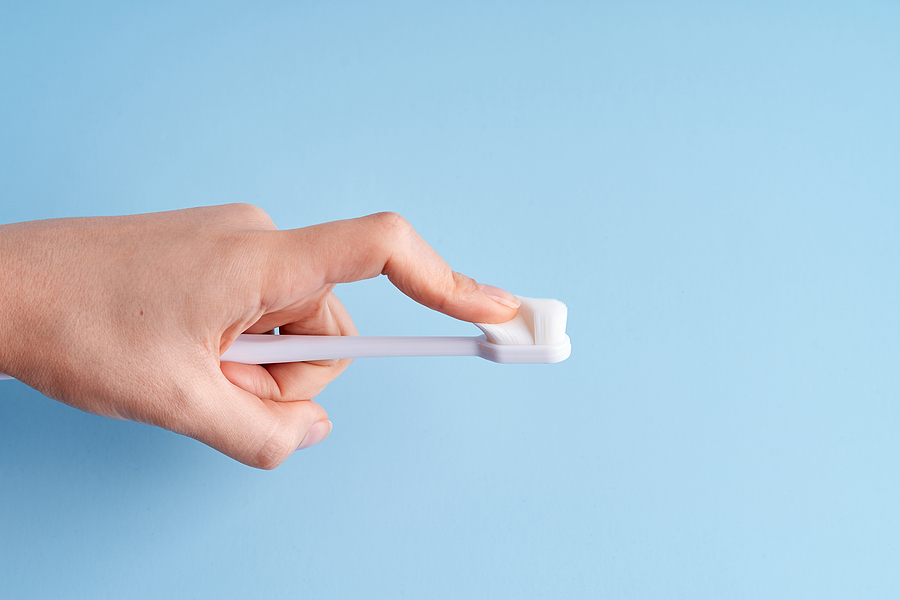 How Much Do Dentures Cost in Hove?
Our well-equipped dental laboratory is set up to make high quality dentures, fit dental implants, and provide other restorative treatments, so we are the best dental practice for first-class dental care. Hove is an area where many dental treatments can cost quite a bit, but we offer competitive pricing on all of our treatments
The overall price of your dentures will vary depending on a few criteria, such as:
Denture material

: The materials used in your dentures will be the most significant influence on the costs. Acrylic is a type of plastic that is very durable and will last with daily use but is not very expensive. Metal dentures such as chrome cost more but use fewer materials, so the prices do not differ too much based on material alone.

Denture types

: Dentures that will replace a complete set of teeth are going to use more materials and take a longer time to create than partial dentures, so the precise type of dentures you might require will influence the price too. Our expert technicians can come up with a balance of the right type of dentures for your needs and budget.

Denture complexity

: You might have a particularly tricky set of dentures to fit, or require a specific type of appearance to match your natural teeth. Your dentures will always make it simple and comfortable to chew, speak and do everything else as normal, but they may be a challenge to get right, so this is a factor in pricing. 
Our pricing is based on a combination of factors. So, although we do not know exactly what your dentures will cost until you visit us, we can offer some general pricing information:
Partial acrylic dentures cost £450-upwards

Partial chrome Dentures cost £950-upwards

Full acrylic dentures cost from £750 per arch (upper and lower arches)

Premium full acrylic dentures cost from £1,200 (upper and lower arches)
Whichever treatment is right for you, we promise to deliver the most professional, supportive experience possible. If you are worried about your booking please feel free to take a look at our specialist treatments for nervous patients, which includes safe sedation and other options.
Are There Alternatives to Dentures?
Dentures may give you a perfectly good result, but there are a few inconveniences or difficulties that may make them a less desirable option in some cases. For example, cleaning requirements, accidental breakage while outside of the mouth, and the need to remove them overnight.
Patients may prefer a dental implant treatment, which fixes permanent replacement teeth that use similar materials to dentures to their gums. However, this treatment may present some issues for patients too, most notably the significantly higher cost and the need for dental surgery.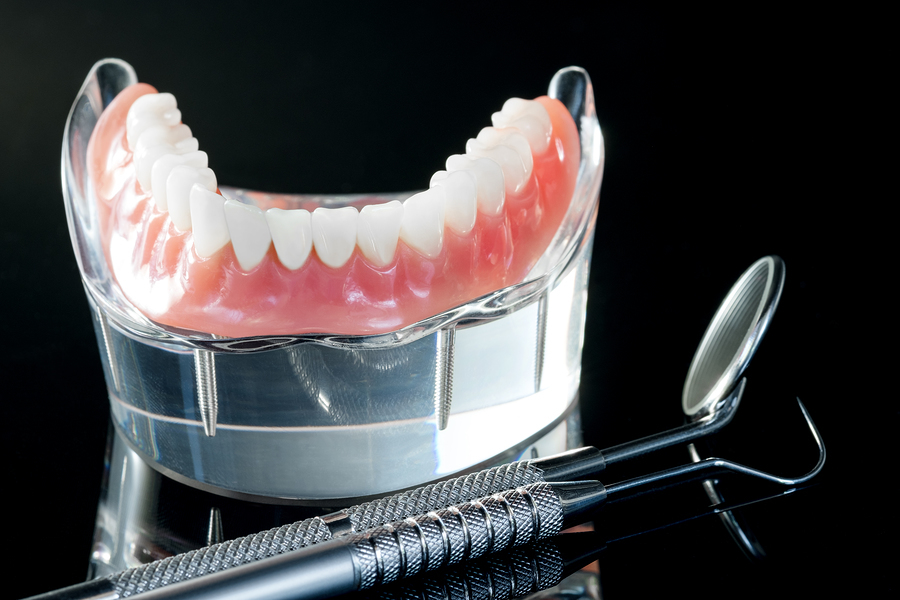 Book an appointment today
To book an appointment at your local dentist in Hove you can submit your details via the contact form, send us a direct email or phone us.
We endeavour to get back to you as soon as possible.
 Treatments
• Cosmetic
• Restorative
• Teeth Straightening
• Implants
• Preventative
Opening Hours
Monday: 08:30 - 18:00
Tuesday:

08:30 - 18:00
Wednesday: 08:30 - 18:00
Thursday:

08:30 - 18:00
Friday: 08:30 - 18:00
Saturday: By Appointment
Sunday: Closed
Location
Hove Dental Clinic
193a Portland Road
Hove
BN3 5JA