Have Your Teeth Whitened Professionally
Teeth whitening has been growing in popularity throughout Brighton and Hove for many years. Here at Hove Dental Clinic, we strive to continually research and develop our skills using the best techniques, helping our patients achieve the smiles they want.
Our team of cosmetic dentists have many years of experience and use of the latest state-of-the-art cosmetic dentistry equipment to whiten your teeth. So, if you have discolouration or you simply want your teeth to be a shade or two whiter, we're confident we can meet your requirements.
Call 01273 900933 to book a consultation

Candidates for Teeth Whitening
The best candidates for teeth whitening are patients who have healthy teeth without any fillings and healthy gums. Patients with yellow or discoloured teeth respond best to teeth whitening procedures as the results are particularly noticeable. However, anyone who wishes to have their teeth whitened should be permitted to with their dentist's permission.
Is Teeth Whitening Available on the NHS?
Teeth whitening is considered a cosmetic dental procedure and therefore not generally available on the NHS; unless there is a medical reason for it. One reason you might qualify for teeth whitening on the NHS is if your teeth have become discoloured due to a damaged or dead nerve. Other medical reasons for teeth whitening can be discussed with your dentist.
Why Do Teeth Require Whitening?
Teeth whitening is one of the most effective ways to lighten the natural shade of your teeth, brightening your smile. There are many reasons why people get their teeth whitened, ranging from medical problems through to cosmetic improvements. The most common reason for teeth whitening is to improve discolouration that has occurred over time due to age, food consumption, smoking, and more.
Teeth whitening helps restore the natural whiteness of your teeth without damaging the surface of your teeth. So, whether your teeth have become discoloured due to staining from foods or smoking, or they're simply fading in whiteness due to age, teeth whitening could be a significant improvement.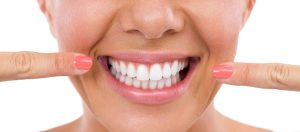 About Teeth Whitening at Hove Dental Clinic
Teeth whitening is a professional cosmetic dentistry procedure that involves bleaching your teeth to make them whiter. While teeth whitening can't make your teeth brilliantly white, it can reduce problems of discolouration and also lighten your teeth by a couple of shades so that they appear whiter.
From instant teeth whitening and lifetime whitening solutions to combination treatments, our dental experts at Hove Dental Clinic can ensure you're getting the bets teeth whitening services Brighton and Hove has to offer.
Why You Should Choose Hove Dental Clinic
Here at Hove Dental Clinic, we use a combination of teeth whitening techniques to ensure we achieve a bright and white smile for all of our patients. We work together with our dental hygienist to ensure your teeth are sparkling. And what's more, we can also perform a scale and polish to keep your teeth impressively white for longer.
The Latest in Teeth Whitening Technology
Our dentists continually stay on top of current research and bring evidence-based techniques in the clinic to ensure you're getting the best treatments available. We use the latest teeth whitening equipment and ensure that we provide you with long-lasting teeth whitening results, whilst also caring for your teeth.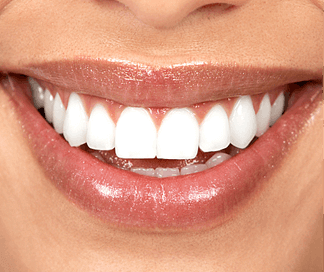 What Happens During Teeth Whitening?
The dentist carrying out your teeth whitening will take an impression of your teeth to make a mouthguard for you. The dentist will then tell you how to use your mouthguard properly with the bleaching gel at home. Using your mouthguard at home, you will be required to apply the whitening gel and the mouthguard for an amount of time specified by your dentist over a 2 to 4-week period.
Another method used at Hove Dental is teeth whitening using an ultra-violet light. This process is carried out in the surgery and involves a bleaching product being painted onto your teeth and an ultra-violet light then being shone onto them to activate the whitening. This process only takes an hour.
Care for Your Teeth After Whitening
During the 24 hour period after your teeth have been whitened, it is important you care for your teeth properly and do not put them at risk of staining. Otherwise, your newly whitened teeth could be ruined in a matter of minutes through staining.
One of the easiest ways to remember what you can and cannot eat for the first 24 hours after teeth whitening is not to eat anything that would stain a white shirt. This includes foods such as soy sauce, bolognese, red meat, chocolate, and all fruits (except bananas). It's also important you avoid drinks such as tea, coffee, and red wine, as these will also stain your teeth during those first 24 hours.
Practice Good Oral Hygiene Techniques
The best way you can maintain the teeth whitening you've had done is by practising good oral hygiene techniques at home. Brushing your teeth thoroughly twice a day is essential for maintaining tooth whiteness and good oral hygiene. You should also floss daily to avoid plaque and tartar build-up on and between the teeth as this can cause teeth to appear darker. After flossing and brushing your teeth, it is also important to use mouthwash to clear any remaining food debris, bad breath, and plaque build-up.
If you practice good oral hygiene techniques regularly, the effects of teeth whitening will last much longer and you will help prevent against any serious dental problems in the future.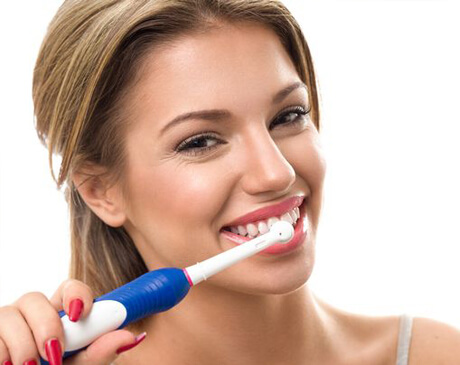 The Benefits of Treatments with Us
From the minute you walk into our dental practice, you will see for yourself why we stand out. As you meet our highly-skilled and friendly team, any fear of dentists and dental treatment will fly out the window and you will get to enjoy a dental service that provides the following fantastic benefits:
Same day emergency dental treatment
We are always on-call, offering 24-hour care
We provide our patients with a 24-hour emergency service and out-of-hours appointments on request
We provide a 5-year guarantee on all crowns, bridges, veneers, and other lab work.
Our conscientious staff are extremely sensitive to those suffering from dental anxiety.
We are independent (we are not part of a dental corporate) and offer impartial advice.
Convenient, flexible appointments to suit your busy schedule.
Comprehensive, high-quality, and affordable private dental care for your every need, all under one roof.
Maintain White Teeth and Your Oral Health
Regular dental check-ups are vital for maintaining your oral health and white teeth, helping you avoid the cost of extensive work in the future. Here at Hove Dental Clinic, we advise all our patients to have a dental check-up with us every six months. Not only will regular dental check-ups help maintain your whitened teeth, but they will also help prevent poor mouth hygiene, tooth decay, oral diseases, and other health-related problems. So, to maintain white teeth and your oral health, do not put off going to the dentist.
Our team of dental professionals can maintain your white teeth and prevent any health problems early through regular check-ups. If you do not attend your dental check-ups regularly, your oral hygiene may decline, and the effects of teeth whitening may decline as tooth discolouration sets in through poor oral maintenance. Book your dental check-up with the team at Hove Dental Clinic today.
Book Your Teeth Whitening Appointment Today
Undertaking cosmetic dental treatments can be nerve-wracking for some, especially if you don't fully understand the treatment and how it works. So, don't be afraid to ask questions and the teeth whitening treatments we provide in Brighton and Hove. Our team at Hove Dental Clinic would be more than happy to answer your questions, talk through your worries, and discuss your requirements.
If you would like to have your teeth whitened, book your teeth whitening appointment with Hove Dental Clinic today. We would be more than happy to talk through your requirements and discuss the best whitening method for your teeth. Call us today at 01273 900933 to book your appointment and have your teeth professionally whitened.
01273 900933
hello@hovedentalclinic.co.uk
Mon – Fri: 8:30 – 18:00
Sat: By appointment only
Sun: Closed