Goccles and Oral Cancer Screenings
Accurate and compeletely painless early screenings for oral cancer and precancerous lesions
What are Goccles?
Goccles are a pair of specialised glasses (worn by dentists) that are able to identify lesions and early signs of mouth cancer in a painless and cost-effective way.
More specifically, Goccles are fitted with specialised filters that highlight autofluorescence to help identify any potential malignant lesions of the oral mucosa.

Goccles Help Identify Early Signs of Mouth Cancer
Goccles examine the autofluorescence (the fluorescence of naturally occurring substances, such as chlorophyll, collagen and fluorite) to identify abnormalities of the oral cavity and initial signs of mouth cancer using special filters.
This is an extremely low cost oral visualisation system that can detect early abnormalities, allowing for earlier dental intervention.
What is Mucous?
Oral mucosa is the mucous membrane that lines the inside of your mouth (including gums).
Oral mucosa is thought to act a protective layer of your gums and when mixed with saliva, helps you to speak, chew and swallow food.
Your mucosa can also help highlight oral health concerns, such as mouth cancer.
Understanding Mucous and Oral Cancer
Oral cancer can affect any part of the mouth, including the tongue, gums and the throat. Fortunately, oral cancer is very treatable in the early stages, but if it is not identified early, treatment effectiveness steadily declines. Smokers, tobacco users and heavy drinkers are at a greater risk of developing mouth cancer.
During your six-month dental checkup, your dentist will screen for oral cancer (it is part of the routine checkup process). This is why regular checkups are important. Understanding the warning signs is equally as important; thick red or white patches anywhere in the mouth could be associated with oral cancers. Additional symptoms to be aware of include:
A lump in your throat
Difficulty chewing and swallowing
Numbness in your tongue or mouth
Head and ear pain
If symptoms persist for two weeks, it is strongly advised you book an appointment with our clinic.
How Successful are Goccles?
Goccles' primary function is to perform affordable autofluorescence examinations.
Goccles have been trialled and displayed promising results. An additional, more in-depth study also highlighted that Goccles were successful at visualising fluorescence loss in patients suffering from varying forms of dysplasia and oral cancer.
During the trial, Goccles were able to identify an otherwise 'invisible' lesion and in a further four cases was able to remove malignant lesions that would have otherwise gone unnoticed.
Identifying Oral Cancer Early Can Save Lives
Early detection of oral cancer is imperative and will drastically increase the chances of successful treatment.
A mere 4% of oral cancers are diagnosed at the earliest stage (one) and only 28% are diagnosed at stage two.
If mouth cancer is not detected early, it can be fatal. Patients with advanced mouth cancer (stages four to five) are thought to have below 30% survival rate, reducing to 5% for people at stage four.
Early discovery (in the first stage) is essential and boosts patient survival rates by 80-90%.
The Advanatages of Goccles
Goccles work in conjunction with all curing lamps already present in dentistry clinics
The filters used in Goccles allow clear visualisation of oral abnormalities and potential cancers
They are easy to use and extremely cost-effective
Goccles work with the majority of dental equipment
They are non-invasive and completely painless
They can promptly discover lesions and early signs of oral cancers.
Mouth Cancer Charities
Additionally, for more information on mouth cancer and the charities working to raise awareness, please visit the Mouth Cancer Foundation website and the Oral Health Foundation.
These are two exceptional charities that work hard to raise awareness regarding mouth cancer.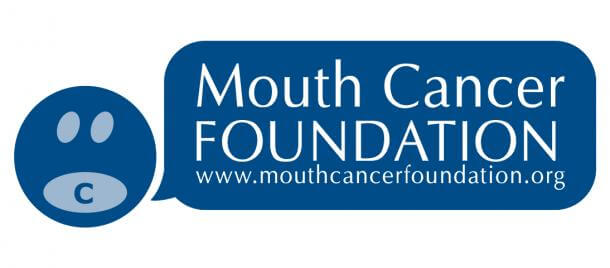 Book Your Appointment Today
Book an appointment for your oral cancer screening today and eliminate the threat of oral cancer.
Book an appointment today
To book an appointment at your local dentist in Hove you can submit your details via the contact form, send us a direct email or phone us.
We endeavour to get back to you as soon as possible.
 Treatments
• Cosmetic
• Restorative
• Teeth Straightening
• Implants
• Preventative
Opening Hours
Monday: 08:30 - 18:00
Tuesday:

08:30 - 18:00
Wednesday: 08:30 - 18:00
Thursday:

08:30 - 18:00
Friday: 08:30 - 18:00
Saturday: By Appointment
Sunday: Closed
Location
Hove Dental Clinic
193a Portland Road
Hove
BN3 5JA