Emergency Dental Treatment in Hove
Our emergency dentist services in Brighton and Hove are designed to address those in need of urgent attention. The initial examination of your teeth will provide a good overview of your dental complication, which will assist your dentist in selecting the most suitable treatment.
The most common symptom in emergency dental complications is the considerable pain felt by patients. By calling us on 01273 900933, you will be booked for our earliest emergency appointment which aims to solve your initial symptoms, so that you can be as comfortable as possible throughout your experience with us.
Prompt Pain Relief
Dental emergencies, especially those involving sudden pain, demand immediate attention. We're here to provide rapid relief. We prioritise your well-being by offering swift access to our experienced team. Whether it's a severe toothache, a broken tooth, or any other dental crisis, we're here to provide the alleviation and relief you desperately need.
Don't endure the agony for a moment longer than necessary. Contact us immediately, and let our skilled professionals ease your pain.
Compassionate Care for Nervous Patients
Dental emergencies can catch you off guard, leaving you anxious and unsure about what to do next. We understand the overwhelming nature of these situations and are here to offer the compassion and support you need.
Our experienced team has worked with countless nervous and unsure patients, and we recognise the anxiety and uncertainty that can accompany these situations. Our goal is to provide not only expert care but also clarity and reassurance, and to give you back a sense of control.
We're your partner throughout this journey, and we'll not only address your immediate concerns but also provide the reassurance and guidance you deserve.
Minimising Your Wait
Waiting for hours or even days for relief is simply not an option in an emergency. Our flexible hours and fast, prioritised emergency dental services mean you could see one of our specialists as soon as possible, and get immediate care.
From the moment you reach out to us, our team is ready to act, ensuring that you receive the care you require without unnecessary delays. With this commitment in place, you can trust that your comfort and relief are our top priorities.
Affordable Care Solutions
Concerns about cost can often add to the anxiety of a dental emergency. But we want to put your mind at ease. Expert dental care should be accessible to everyone, especially during emergencies.
We prioritise your wellbeing above all else, and you can trust that we'll deliver the quality care you deserve. We also understand the importance of affordability, and we offer emergency dental solutions that are not only effective but also budget-friendly.
We'll work with you to explore your options for budget-meeting, cost-effective treatments to ensure you receive the care you need. Regain your dental health without compromising your financial stability by coming to us.
What are the Most Common Dental Emergencies?
Toothache
Broken or chipped teeth
Knocked out teeth
Dislodged teeth
Broken wires and/or braces
Loose bands and/or brackets for orthodontic braces
Abscess ( Pimple-like swelling of the gum)
Soft-tissue damage
Broken dentures
Loose crowns and/or bridges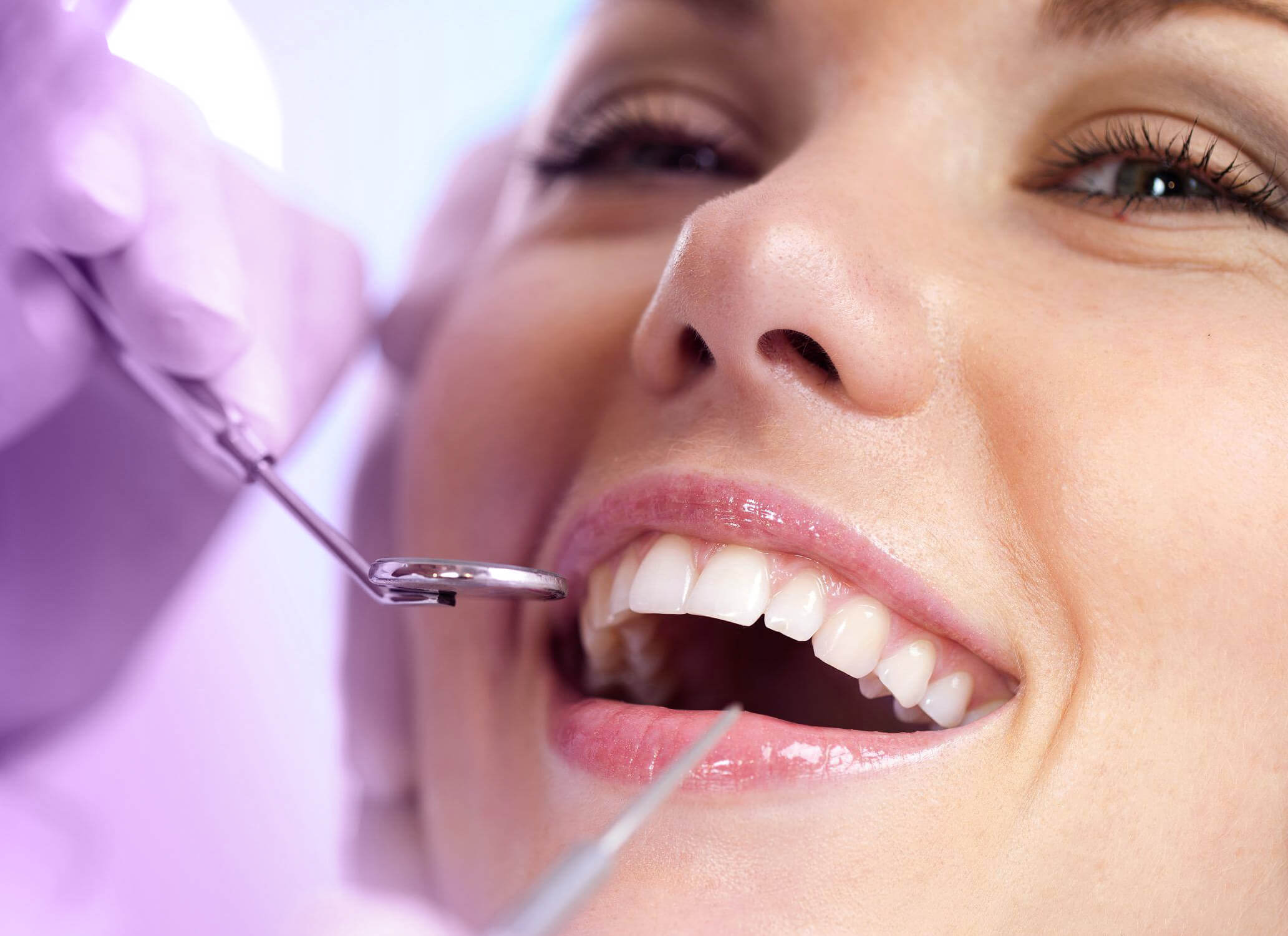 Stop Toothache in Its Tracks
Toothache can occur in the teeth and around the jaws, and is caused by a number of different dental issues. Usually, the pain begins suddenly, and can range from mild discomfort to severe. It can come and go, but it can also be constant, and made worse by eating or drinking. Additionally, toothache may get progressively worse as time goes on, so it's essential to see a dentist as soon as you can.
Why Does Toothache Happen?
Toothache occurs when the dental pulp becomes inflamed. The dental pulp is made of delicate tissue containing blood vessels and sensitive nerves. The dental pulp can become inflamed for a number of reasons, including:
Bacterial infection
Tooth decay
Receding gums
A cracked tooth
Broken or loose fillings
Other reasons for toothache that don't involve the dental pulp include:
Injury to the temporomandibular joint (the joint that connects the skull to the jaw)
Ulcers on the gums
Sinus inflammation
Eruption of wisdom teeth
Impacted wisdom teeth
How is Toothache Treated?
How toothache is treated depends on the cause of the pain. First, your mouth is examined, and an x-ray may be taken of your teeth to help identify the issue.
If the toothache is a result of tooth decay, the decay will be removed and replaced with a filling.
If your toothache is due to a broken or loose filling, the damaged filling will be replaced, removing any decay during the procedure.
If the dental pulp is infected, a course of antibiotics or root canal treatment may be necessary. During this procedure, your emergency dentist will remove the pulp, fill the space with paste and cover the rest of the tooth with a crown to seal and protect it.
Broken Tooth
A broken or chipped tooth is the most common dental emergency. If you have a broken tooth, you must visit an emergency dentist immediately to prevent further damage.
In the event of a broken tooth, you must not attempt to implant the broken fragment back into the gum. Instead, place it in a clean container and make sure the fragment is covered with saliva or milk until you can see your emergency dentist. The fragment may be used to repair your tooth.
How are Broken Teeth Treated?
You may have chipped the edge of one of your front teeth. If this is the case, we would typically smooth out the uneven edge and replace the missing part with composite.
If a molar is broken, a section of the chewing surface may have been broken away. In this case, we will replace the missing section with a crown or filling.
Occasionally, a break can cause damage to the dental pulp, which houses a network of nerves and blood vessels. In this instance, root canal treatment may be necessary in order to remove damaged pulp to prevent infection. After the surgery, we will fill the space and seal the tooth with a crown or filling to protect it.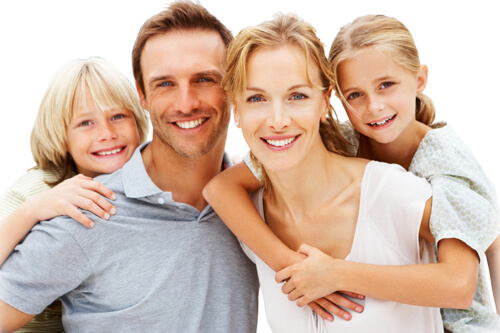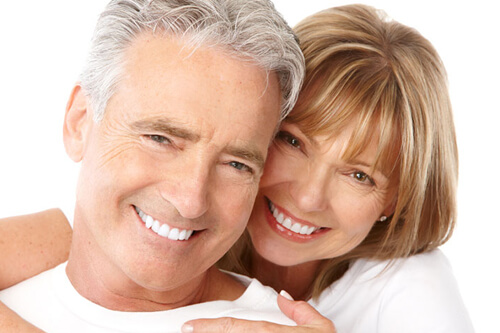 How to Handle Your Dental Emergencies
Toothache:
Floss your teeth and rinse your mouth with warm water to remove debris. Apply a cold compress to your cheek to help swelling. Don't use painkiller gels near the sore tooth as they can burn the gums and cause further pain. See your dentist as soon as possible.
Chipped / Broken Teeth
Save any remaining pieces of teeth and rinse thoroughly. Rinse your mouth with warm water and, if necessary, apply gauze to the injured site to stop bleeding. A cold compress applied to your cheek can help swelling and soothe pain. Book an emergency dentist appointment.
Knocked-out teeth
Hold onto the crown (the bottom part of the tooth) and remove very carefully the dirt, if any, from the tooth root. Don't scrub away any remaining tissue fragments. If possible, very gently place the tooth back in the socket and contact your dentist. If that's too difficult, keep it bathed in saliva inside your cheek. (In children, keep it in some milk.)
Partially Dislodged (Extruded) Tooth
Apply a cold compress to your cheek to ease pain. Take over-the-counter pain medication if necessary. See your dentist as soon as possible.
Lost Filling
As a temporary solution, use dental temporary filling material from a chemist or sugar-free chewing gum to bridge the cavity. Your dentist will replace your filling at your emergency appointment.
Lost Crown
Book an emergency dentist appointment and bring the crown with you. If possible beforehand, you can apply dental cement/denture adhesive or toothpaste to the inner surface of the crown and try to place it back over the tooth.
Trapped Object Between Teeth
Attempt to gently remove the object with dental floss. If the object can't be taken out, contact your dentist right away.
Broken Braces or Wires
Rinse your mouth with salt water to keep your mouth clean and ease pain. You may be able to push the wire back into place using a soft pencil eraser. Call your dentist if the wire won't move back into place or is broken.
Loose Brackets and Bands
Loose braces can be temporarily reattached with orthodontic wax before your dentist fixes them. If a band becomes loose, save it and call your dentist to have it reattached.
Abscesses
Abscesses are serious infections that form under teeth and spread if left untreated. Book an emergency appointment with your dentist right away if you notice any painful swelling in your mouth. In the meantime, rinse your mouth with salt water to relieve pain and draw pus to the surface.
Soft Tissue Injuries
Injuries to the cheeks, gums, tongue and lips often bleed and require immediate dental treatment. In the meantime, ease pain by rinsing your mouth with salt water. To control the bleeding, apply pressure to the site with gauze for 15-20 minutes. You can also hold a hot compress to your cheek for 5-10 minutes.
When You Should See an Emergency Dentist
Generally, you should book an emergency dentist appointment if you're experiencing visible tooth damage (including, chipped, cracked and knocked-out teeth), and/or ongoing or severe pain, indicating underlying decay and possible further complications.
How to Get an Appointment With an Emergency Dentist
Hove Dental Clinic provides our patients with expert dental care and strives to accommodate anyone in need of urgent treatment – you don't need to be registered with us to book an emergency appointment.
Get in touch with us over the phone and we'll fit you in with one of our friendly and experienced dentists, discuss your symptoms, and give advice on pain management until you can come to us.
Book an Appointment Today
Don't delay if you have a dental emergency on your hands – send us your details via the contact form, contact us on the phone, or email us directly. We'll do everything we can to answer as soon as possible.
"I suffered a broken tooth whilst visiting this lovely town. I was given an appointment within 2 hours and saw Demitri at the time booked. Reception and the dental suit were welcoming clean and modern. He was charming and professional making a thorough examination and taking X-rays before explaining that sadly my tooth was doomed. He gave a clear explanation of my options recommending that I have treatment with my own dentist on returning home. I would have no hesitation in recommending this practice."

 Treatments
• Cosmetic
• Restorative
• Teeth Straightening
• Implants
• Preventative
Opening Hours
Monday: 08:30 - 18:00
Tuesday:

08:30 - 18:00
Wednesday: 08:30 - 18:00
Thursday:

08:30 - 18:00
Friday: 08:30 - 18:00
Saturday: By Appointment
Sunday: Closed
Location
Hove Dental Clinic
193a Portland Road
Hove
BN3 5JA