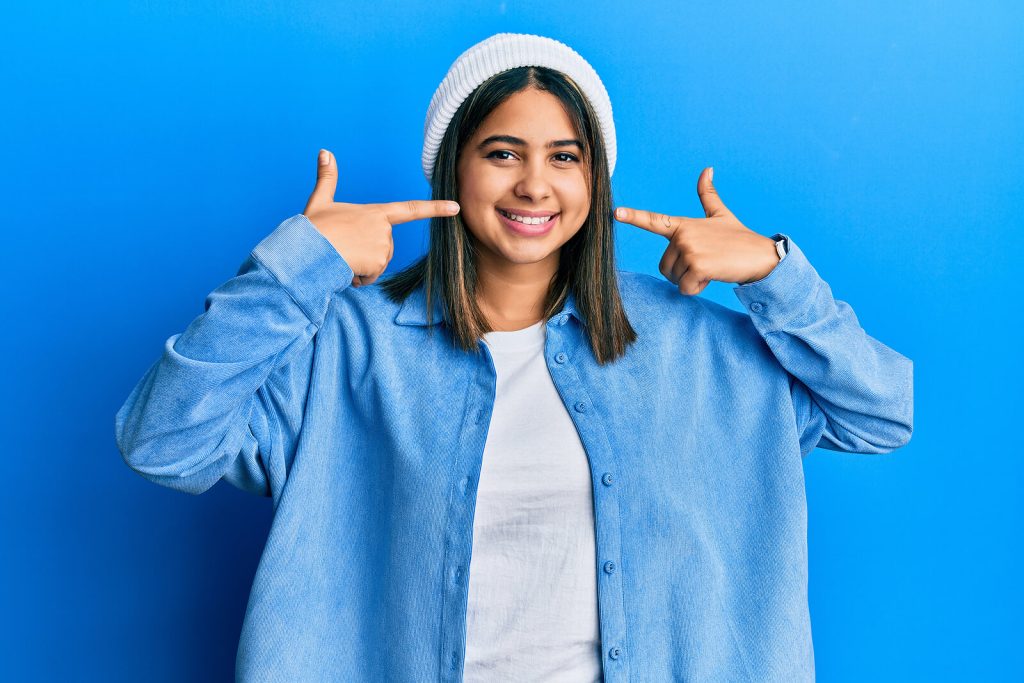 Tooth caps, or dental crowns as people also call them, are small caps in the shape of a tooth that goes on top of a cracked, damaged or broken tooth. Tooth caps look and feel the same as a healthy tooth and are a reliable option as a permanent treatment for teeth. Having a tooth capped can make your teeth look just as real as natural teeth, depending on the material used to manufacture the cap.
Tooth caps can help with many dental issues and have the following advantages:
Protecting a weakened tooth, either through decay or injury.
Restoring broken teeth.
Restoring teeth that have been ground down due to teeth grinding (bruxism).
Improving the appearance of a tooth for cosmetic reasons.
Some types of dental crown cost more. How much a tooth cap costs will depend on the material, which can include ceramic, such as porcelain, metals, such as gold or stainless steel, or a mixture of each. Porcelain crowns are generally more expensive but provide the most natural look.
As experts in providing a variety of dental treatments, we are an ideal source of information for many dental procedures including tooth caps. If you require a tooth cap in the Brighton and Hove area we can help. Get in touch to book an appointment.
How Does Tooth Capping Work?
When you call your dentist to have a crown fitted the process will usually involve the following:
Preparing the tooth: At the first stage of fitting the tooth needs preparation before the cap is put on. Root canals may be necessary if there is an infection or significant decay in the tooth that is being capped. Root canal treatments involve removing the pulp and nerves and then cleaning the inside of a tooth.
Reshaping the tooth: A dentist will reshape the tooth where the crown is being fitted and use putty to take an impression. The impression is then sent to the cap manufacturer, and a temporary crown is fitted. Temporary crowns help to keep the tooth clean and require care before the next appointment.
Fitting the tooth cap: Once the permanent crown is ready a dentist will remove the temporary one and cap the tooth with the newly made crown, they will check to make sure colours match and sizes are correct. Under local anaesthetic, the dentist will fit the crown using permanent denture cement.
The procedure of getting a tooth cap is relatively simple and only requires a local anaesthetic. The main drawback is that it requires multiple visits to the dentist.
Does Getting a Tooth Cap Hurt?
Discomfort from a root canal is a common complaint, but it may not be necessary and after numbing the area it will be as painless as possible. Root canals can feel strange but they do not cause pain.
Generally speaking, getting a tooth cap does not hurt and will only cause mild discomfort. Despite this, some people can find themselves getting very nervous about having any kind of dental treatment, so a specialist practice such as our own can provide services especially for nervous patients.
Denture adhesive for temporary crowns is not as strong as the superglue-like permanent cement, which may cause issues such as discomfort and sensitivity between appointments particularly on a front tooth or areas where people normally bite and chew.
Are There Any Complications?
There is a possibility that a dental crown falls off after fitting. This is relatively uncommon if it is fitted properly and is also easily fixable, so there is no need to worry.
If a tooth cap came off shortly after fitting it was probably due to loose cement. If a cap fell off at a later stage it may be due to the underlying tooth decaying further. In either case, you can simply clean the crown and tooth before reattaching it with temporary denture cement and revisiting a dentist.
There may be some other minor complications such as sensitivity, loose crowns or an allergic reaction.
Types of Tooth Caps
There are a wide variety of tooth caps that a person can choose from. A dentist will recommend the best one, depending on your situation and the overall health of your teeth. Costs are also a consideration, as some high-quality caps can be quite expensive.
Many tooth caps are made from porcelain, which is useful because it matches the tone and colour of your natural teeth and it is also a very strong material. Other types of tooth caps include the following:
Metal and porcelain, suitable for back teeth where a lot of strength is required for chewing.
Resin, a cheaper option. The disadvantage here is that resin degrades faster, so a new cap will be necessary at some point.
Chromium, a very strong metal that is extremely difficult to break, crack or chip.
Appearance is a factor when choosing tooth caps. Metal caps on front teeth may look obvious and can therefore be less desirable. Temporary crowns are normally acrylic-based or will use a cheaper metal, such as stainless steel.
How Much Does a Tooth Cap Cost?
Tooth capping costs can vary depending on several factors including the following:
The type of cap being fitted.
The amount of tooth preparation necessary.
The number of teeth being capped.
NHS dental treatments may cover, or partially cover, dental caps when they are essential. If there is a cost involved, NHS dental charges are at a lower rate than private dental treatment.
The difference between NHS and private treatments is that NHS treatments may take much longer to complete, which will be a significant issue if a tooth is causing pain.
Everything You Need to Know About Tooth Caps
A tooth cap, or dental crown, is an initially temporary and then permanent way of covering a tooth. Capped teeth offer the same function and appearance as natural teeth. Tooth caps can help to avoid further decay of a problem tooth and a high-quality crown can last up to 15 years.
You must care for your tooth caps with the same level of hygiene and attention as your natural teeth to ensure they last as long as possible, and this will also help to avoid any further issues with your healthy teeth.
If you require tooth capping in the Brighton and Hove area we can help, particularly if you are a nervous patient who is uncomfortable with dental treatments. Get in touch with us today to book your appointment.
Contact us to find out more.