Brushing your teeth is the best way to stop gingivitis and a range of other dental issues. Gingivitis is an inflammation of the gums and is one of the leading periodontal gum diseases, the main symptoms of which include redness, irritation and bleeding around the gums – especially after brushing. Gingivitis is avoidable in many cases.
Good oral hygiene is essential for preventing gingivitis from spreading but there are also effective treatments for gum disease. These typically involve the following:
Deep cleaning: A thorough, professional dental cleaning can significantly reduce the effects of gingivitis. Dental treatment options allow you to clean below the gum line, so they can prevent gum swelling and avoid plaque build up – the appearance of which can become quite yellow and brown.
Tooth removal: In the worst cases, gingivitis can progress to such an extent that root canals and tooth extraction are the only viable options. This type of treatment will involve fixing a crown or dental implant to the affected area. Surgical removal may require sedation and medications.
Oral hygiene: There are simple changes you can make to reduce the impact of periodontitis, notably improving oral hygiene. Brushing twice daily, flossing and using mouthwash are the most common ways people can improve their dental hygiene. You can also try jet pressure washers.
The deep cleaning process is what dentists call scaling and planing, and it is a much more intensive process that requires attention from a specialist. Surgical procedures can take some time to recover from, especially if techniques such as root canals, crowns, implants or extraction are necessary for more than one tooth.We are leading providers of gingivitis treatments in the Brighton and Hove area and can provide highly-effective options for nervous patients. You will see our outstanding, supportive and professional team at work as soon as you get in touch with us to book your appointment.
Other Forms of Gingivitis and Complications
The trick to stopping the enlargement of any kind of dental issue is reducing the number of bacteria in the mouth, as this can pool around the teeth and cause multiple issues. Dental treatments can be worrisome, but the result of not treating gingivitis is much more painful and longer-lasting.
The other main types of gingivitis and some of the complications from gingivitis treatment may include the following:
Tooth Abscess
If you develop a dental abscess you may require intervention on the gum tissue as well as draining the abscess. An abscess forms in areas that dentists commonly call a 'periodontal pocket. Gingival abscesses may spread the infection to the jaw.
Gingival Hyperplasia
Gingival hyperplasia is another possible complication. In this case, periodontitis causes the gum tissue to expand over the teeth. With a sometimes quite dramatic enlargement – this complication can be very difficult to deal with.
Menstrual Gingivitis
There is also menstrual gingivitis, which menstruating women may experience. Hormone changes during the normal reproductive cycle can affect the blood supply to the gums – with potential issues including gum redness and bleeding.
Exceptional dental care in the centre of Brighton & Hove
Located in the heart of Hove, we pride ourselves on our excellent level of service and our unparalleled attention to detail and exemplary staff who will ensure you get the very best dental care available. Our dental services are second to none and will leave you with a smile on your face.
What to Expect from Your Gingival Treatment
When you start to manage your gingivitis you may experience a higher level of inflammation and swelling, possibly due to the irritation caused by increased brushing and flossing. There is a chance of several oral hypersensitivity reactions to occur too – these cause issues like redness and can be caused by allergens.
Depending on the specific treatment option you can expect the following to happen:
Soreness and discomfort: If you have just had a cleaning for the treatment of your gingivitis your gums will probably hurt. This pain is temporary and will not be severe in most cases, most pain should subside in a few days.
Gum tissue swelling: In surgical interventions such as those for tooth removal you may have gum swelling around the site. This can make it seem like the gingivitis is worsening, but healing is part of the process.
Medication and ongoing care: You may be given extra medication such as antibiotics, as in the case of infection. Other potential medications include calcium channel blockers, which may be necessary for gingival hyperplasia.
It is important to consistently maintain your oral health standards after treatment to prevent gingivitis from recurring. It can be difficult to find an effective treatment, but following the full course of treatment will help improve or remove the issue – even in the most severe cases.
Tips for Preventing Gingivitis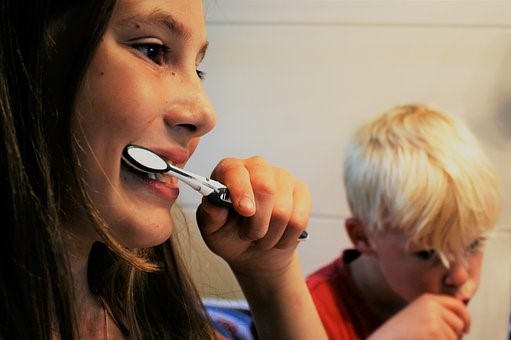 The best way to avoid gingivitis is to attend regular checkups with your dentist. If you can spot the early signs you can more easily treat the condition, so regular appointments are necessary. Routine cleanings can also help prevent the build-up of plaque so adding this to your care plan is a sensible choice.
Simple oral hygiene in the meantime is the best way to prevent most forms of gingivitis. However, in some situations, such as in the case of menstrual gingivitis, prevention may not be possible and further treatment will be necessary.
---
Get an Appointment for Gingivitis Treatment in Brighton and Hove
If you suspect you are experiencing hypersensitivity reactions you should seek further treatment. We provide a wide range of gingivitis and periodontitis treatments at our Brighton and Hove-based clinic. Our team are well-versed in a wide range of excellent dental treatments for gingivitis and other issues. You can book an appointment with us, where we specialise in treating nervous patients, by getting in touch with us.
01273 900933
hello@hovedentalclinic.co.uk
Mon – Fri: 8:30 – 18:00
Sat: By appointment only
Sun: Closed