What is a dental bridge?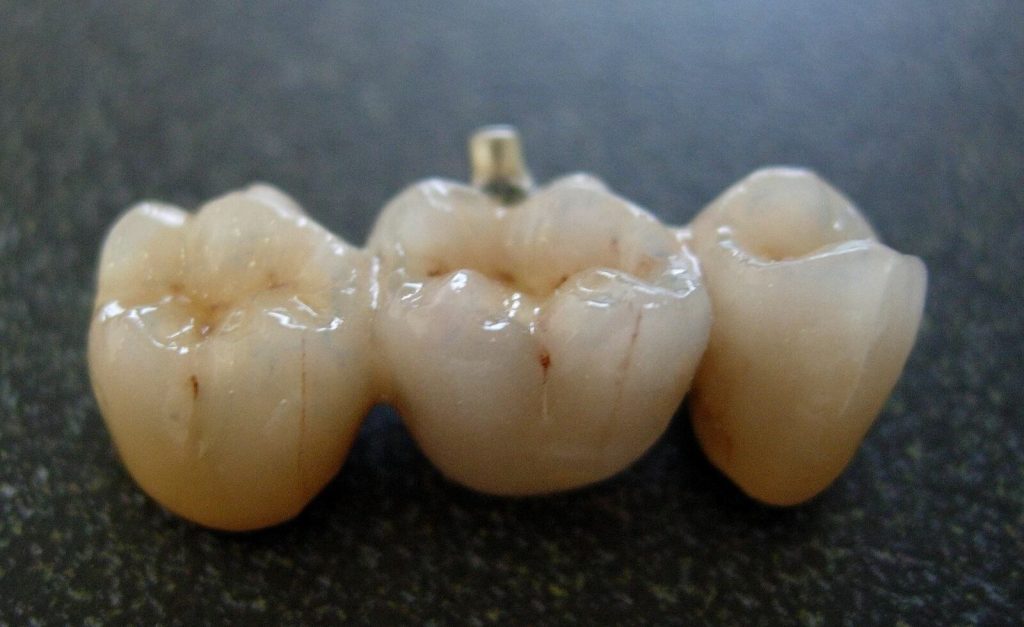 A dental bridge is used to fill the gap between one or more absent teeth. They are commonly used to replace more than one tooth in a formation. For example, if you were missing three teeth on the lower left hand-side of your mouth, your dentist may opt to use a dental bridge as opposed to three dental implants.
During your consultation, you will be able to discuss your preferred options with your dentist.
The different types of dental bridges
Each dental bridge plays a specific role in restructuring your teeth. We have detailed each of their benefits below:
Traditional dental bridges
The most common type of dental bridge. It involves a one or more false teeth being held in place by dental crowns that are joined onto the two abutment teeth. If you have natural teeth on either side of your gapped area, this is when a traditional dental bridge would be used.
Cantilever dental bridges
Unlike the traditional dental bridge, a cantilever bridge is fixed to just one abutment tooth (as opposed to two teeth in a traditional bridge). Cantilever bridges only require one natural tooth next to the gapped area.
Maryland dental bridges
Although Maryland dental bridges also require the support of two abutment teeth on either side, this technique does not use crowns as support. Unlike traditional bridges a Maryland bridge does not require extensive reduction of supporting teeth. Instead, we lightly reduce the backs of the neighbouring teeth and body the wings of the bridge securely to this area. The wings of a Maryland bridge are typically made from metal or porcelain.
Implant-supported dental bridge
When several neighbouring teeth are missing, an implant-supported bridge is a great replacement. Placing an implant-supported bridge typically involves several phases. Step one is to shape areas in your gum line where the implants will be fixed. Step two is placing the implants inside the shaped areas and applying the bridge. This type of procedure usually takes two surgeries and recovery can take up to five months.
Your dental bridge procedure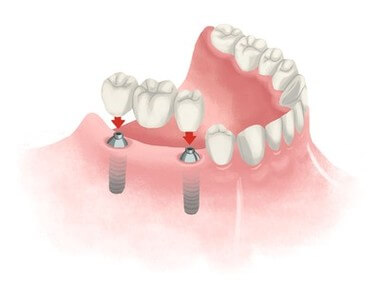 The first stage of your procedure will involve preparing your abutment teeth. This will involve gently removing a small layer of your enamel to allow room for the crown to be placed over them. The next stage involves dental impressions; these will help create and structure your bespoke dental bridge, pontic and crowns.
Although your permanent bridge will not be ready on the day of your treatment, you will be provided with a temporary bridge. Your permanent bridge can take anywhere up to three weeks to complete.
Once your permanent bridge has been made, you will be invited back for your second treatment stage. During this treatment phase, your temporary bridge will be replaced with your permanent bridge. You may require regular checkups to assess the placement of your new bridge, but this is dependant on the patient's individual requirements.
How long does a dental bridge last?
Following a healthy and consistent oral hygiene routine can see your dental bridge last up to 20 years. Visiting your dentist once every six months will also help identify any potential issues with your bridge and rectify them.
Caring for your dental bridges
Maintaining and cleaning your dental bridge is important to alleviate the risk of tooth decay. Food becoming lodged beneath bridges is common but easy to rectify through the following:
Brushing twice a day
Flossing gently under the bridge and normally with your natural teeth. Visit your dentist once every six months for a routine checkup and bridge assessment
Top tip: food commonly becomes caught under dental bridges, this is why flossing is even more important when you have a dental bridge. The best dental floss for your bridge may be thinner threads that glide seamlessly through your gum line and surrounding teeth. Thicker floss may be harder to use, so bear this in mind.
Can a dental bridge be removed and reused?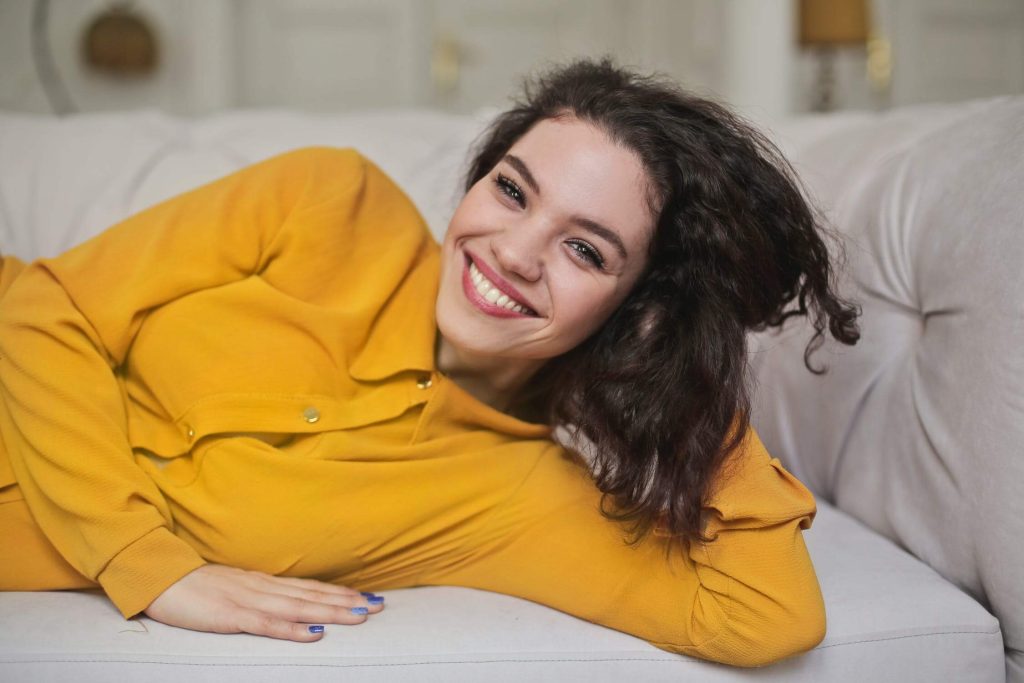 It is not uncommon for bridges to require replacement after 10 – 15 years, whether that's from general wear and tear, poor oral hygiene or accidents (falls, physical sports etc). Treatment and repair of the bridge depends on the extent of the damage and condition of the bridge. If your bridge has been fixed to the abutment teeth, your dentist may have to break the original bridge.
If the supporting teeth are still healthy, the bridge is simply removed and replaced with a new bridge. If the abutment teeth have been damaged by decay or other means, your dentist can replace them with crowns that will support your new bridge.
How much do dental bridges cost?
The cost of your dental bridge depends on your individual requirements. However, prices start at £635 per unit. More information on your treatment price can be discussed during your consultation Dr Mantazis. For a list of all private prices, please visit our fees page.
Can I get a dental bridge on the NHS?
Dental bridges are available on the NHS but you may face a long waiting list. For more information on treatments covered by the NHS, please visit the dental section on their website.
For professional dental bridge placement, book your free consultation today
Booking a checkup once every six months is strongly advised to assess and keep track of your oral hygiene and to help highlight any problems that may worsen in the future. However, if you do require a dental bridge or you would like further guidance on your treatment options, our friendly team are here to help. Email or call today for further information.